THE DAILY NEWSLETTER
Good morning😊! India may be staring at another wave of COVID but the markets keep on flying high. Stock market is indeed a funny chap! 😄
Invest for the long haul. Don't get too greedy and don't get too scared.
- Shelby M.C. Davis
| | | |
| --- | --- | --- |
| CRUDE OIL | 3,121.00 | - 3.00 |
| NIFTY | 12,690.80 | − 58.35 |
| SENSEX | 43,357.19 | − 236.48 |
| | |
| --- | --- |
| | Reliance Industries to invest up to $50 million in Breakthrough Energy Ventures. |
| | TCS to acquire Pramerica Technology Services from Prudential Financial. |
| | Rakesh Jhunjhunwala's firm picks up stake in Indiabulls Real Estate. |
Atmanirbhar 3.0
Another round of economic package was announced by the Finance Minister last day. No judgements on the package though. Consider this piece of news as a simple recap to the major announcements from the press conference.
Key points 
Atmanribhar Bharath Rozgar Yojana : To generate jobs with focus on those who lost jobs during the pandemic. 
Credit guarantee support scheme for healthcare and other sectors; Huge boost to the stressed sectors. 
PLI scheme of ₹1.46 lakh crores approved for 10 champion sectors. 
Performance security on construction, infrastructure government contracts reduced to 3% from 5-10%. 
Rs 65,000 crore for farmers as subsidy for fertilisers. 
Additional Rs 18,000 Crore under PM Awaas Yojana (Urban) for house construction. 
Rs. 900 Crore grant for Research and Development towards COVID'19 vaccine development..
Rs 10,200 Crore as additional provision towards Capital, Industrial expenditure on defence equipment, industrial infrastructure and Green energy. 
Yes, you thought that right. This seems like a slow and steady support hand for every sector by the government of India. Way to go! Expecting more along the way!
Grasim sells off fertiliser unit to Indorama for 2649 Cr
In its pursuit to focus on core businesses, Aditya Birla owned Grasim industries announces the sale of its fertiliser unit Indo Gulf fertilisers (IGF). 
Unlocking value..
With the company's board approving the divestment by way of a slump-sale (selling for a lump-sum payment consideration), the company will now be in the hands of Indorama India Pvt Ltd, a subsidiary of Indorama corporation Pte Ltd, Singapore. The divestment will be a value unlocking excercise for Grasim as they plan to focus in their core businesses which includes Cement and chemicals among others. 
A good deal for either parties
As it turns out, Grasim will now shift their focus towards their core businesses while Indorama just owned a strong performer to boost up their own. IGF is engaged in manufacturing, trading and sale of Urea which aligns closely with the business of Indorama. A good deal, done well. 
Bottom line: Interestingly, the announcement comes on the day when Union Finance minister announced the 65,000 crore fertiliser subsidy for farmers. A well-timed deal for Indorama? Or an ill-timed one for Grasim? Only time will tell.
AU small finance bank ventures to Eastern India.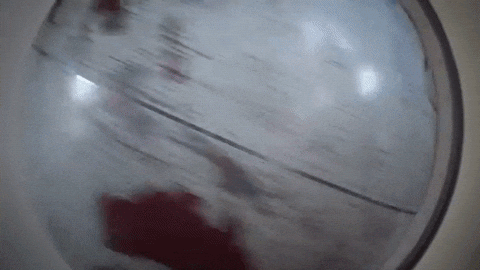 AU SFB has announced it's entry in Eastern India with the setting up of a branch in Kolkata.
Since the start of banking operations three and a half years ago, AU presently has 710 touchpoints in 13 states and 2 Union Territories, which is quite an enormous stat!
AU has also built a net worth of ₹4,900 Crore and deposit base of ₹27,000 Crore over this period. 
Bottom line: Already the leader among small finance banks, AU SFB keeps on venturing into newer territories aggressively and that, is one great quality.
Shailesh Chaturvedi to anchor Arvind fashions.
With the veteran MD and CEO Suresh Jayaraman set to retire, Arvind fashions appoints Shailesh Chaturvedi to take over the position effective from Feb 2021. Suresh Jayaraman is stepping down after a long 15 years at the helm. 
The transformation story..
The announcement comes at a crucial time when the company is weeding out it's loss making retail arms to shift it's focus towards select brands. Arvind fashions Ltd sells brands such as US Polo Assn, Arrow, Tommy Hilfiger, Calvin Klein,  Flying Machine, Unlimited and Sephora in India. 
Things sound amazing and it is upto to the new leader to take it forward. Having acted as the head of Benetton Plc's (Italy) wholesale business in the Asia Pacific, the Shailesh Chaturvedi era easily has the potential to ride the company to great heights. 
Bottom line: Although a veteran is stepping down, he will still be a board member providing key suggestions to the new MD and ensuring a smooth transition. A promising future lies ahead, hopefully. :)
The government will provide Rs. 900 crore for research and development for covid-19 vaccine to the biotechnology department
India and Russia are planning to export the BrahMos supersonic cruise missile to the Philippines and several other countries