THE DAILY NEWSLETTER
We have already started dreaming of a COVID-less world. But for a few minutes last evening, we genuinely thought that something worse was on the way. Google servers went off for a few minutes and the world stopped. Literally. "Aliens say hi", said a meme..
Well, wishing you a very good morning while we are alive! 😌
Risk comes from not knowing what you're doing.
– Warren Buffett
| | | |
| --- | --- | --- |
| NIFTY | 13558.20 | + 44.30 |
| SENSEX | 46253.46 | + 154.45 |
| CRUDE OIL | 3,439.00 | 0.00 |
| | |
| --- | --- |
| | Bank of Maharashtra raises ₹200.70 cr through tier II bonds. |
| | Star Alliance, the world's largest airline alliance expands Strategic Partnership with TCS to Deliver Enhanced Customer Experiences. |
Tata Sons among multiple bidders to buy national carrier Air India
Many big names have put in their preliminary bid to buy the national carrier and among them one stood out. 
Tata Airlines? 
The Tata Group was among the many suitors who have submitted preliminary bids for the government stake in the Airlines. 
The airlines have been incurring losses at a high rate ever since the pandemic rolled out and the govt had put their stake in the company up for sale. 
Sensing the opportunity to mark their arrival in the airline industry, Tata Group has put in an Expression of Interest (EoI) at the close of the deadline on Monday. 
The competition  
The name, details or number of the other bidders were not revealed. The bidders will know if their bids have qualified on January 6.
Bottom line: It's a high risk initiative to move for the airlines especially given its poor profit record. 
Ramco Systems spurts on winning orders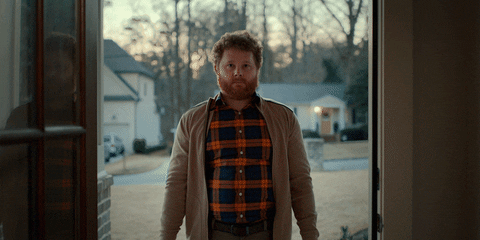 Ramco Systems registered a 8% rise in their shares after signing multi-million dollar deals in Europe, Asia and the Americas.
Bagging orders
Ramco Systems units have been quite busy over the weekend as they landed many lucrative agreements. 
The Ramco Aviation, Aerospace & Defense business unit signed an order from a leading European MRO for delivering full suite Ramco Aviation Software. 
The Ramco ERP business unit won an order in Asia, with Agrifields DMCC, one of the largest companies in the trading of fertilizers and other agricultural inputs in the middle east.
The Ramco HR & Global Payroll business unit won an order in both Asia & the Americas with global multinational firms. 
Bottom line: A good week for Ramco and its shares. 
Oaktree, Piramal, Adani submit revised bids for DHFL
The bidding for Dewan Housing and Finance Ltd (DHFL) heats up as multiple firms submit their revised bids.  
Eyes on the prize 
Three of the four prospective buyers - Oaktree Capital, Piramal, and Adani, have submitted revised bids to buy out the entire business of the troubled mortgage firm. On the other hand, SC Lowy, the fourth bidder, has made no changes to its offer. 
The financing house called for revised bids after Adani's 'out of the blue' offer to buy the entire company instead of the select assets it had bid on earlier.
Bottom line: This bidding war might just go down the war, and our money is on Adani. 
Centre likely to further cut out stake in Axis Bank. Specified Undertaking of the Unit Trust of India (SUUTI) sold 61.43 lakh shares of Axis Bank between 2 and 4 December, which fetched the government ₹374.21 crore.
Jio tells TRAI it's losing users due to 'rumors' spread by Airtel, Vi that it will gain from Farm Bills. Retailers in Faridabad , Bahadurgarh, Chandigarh, Firozpur and other parts of NCR and Punjab have seen an increase in customers porting out of Reliance Jio and joining either Vodafone Idea or Bharti Airtel.