THE DAILY NEWSLETTER
Good morning😊 ! Curtains to all the confusions and it's Biden in the US. We had never been so relieved than this in the recent past. Market had already accepted the prospect of a Biden victory is what we feel. Let's see. No Monday morning blues. It's market tiiime!!
In investing, what is comfortable is rarely profitable.
-Robert Arnott
| | | |
| --- | --- | --- |
| NIFTY | 12,263.55 | + 143.25 |
| SENSEX | 41,893.06 | + 552.90 |
| GOLD | 52,168.00 | + 113.00 |
| | | |
| --- | --- | --- |
| CRUDE OIL | 2,765.00 | - 106.00 |
| | |
| --- | --- |
| | Glenmark Pharmaceuticals Q2FY21 PAT (Profit after tax) at Rs 234 crore vs Rs 256 crore YoY . Income at Rs 2952 vs Rs 2815 crore YoY. |
| | |
| | Cyient has received no objection certificate from Foriegn Investment Review Board of Australia for acquisition of 100% stake in Integrated Global Partners Pty Limited,an Australia based technology consultant company. |
Trump TRUMPED, Finally.
We don't remember the last time we waited so keenly for sooo long for an election result. And when CNN broke the news on Saturday evening, we had mixed feelings. Our satirical content writer was so upset, we will tell you that. Jokes apart, change of colors! Namaste BIDEN.!
The decider.
Having stuck at a mere 6 votes shy to the magic number of 270, his native state Pennsylvania came in to rescue Biden, lighting a string of celebrations among the Democrats. With Biden securing more votes than any President in the US history, it was indeed a dramatic climax to what was a gigantic thriller.
With Kamala Harris being the Vice President elect, the picture is finally clear from all the clouds coverings.
I WON THIS ELECTION, BY A LOT!
No, not Biden. In a parallel universe, Donald Trump is on fire. Believe it or not, this was his tweet after the results. From declaring himself the winner and accusing the system of fraud, the man is reluctant to leave the White House. But yeah, did anyone expect this man to be any different ?
The way forward..
Results apart, things are not going to be easy for Bidem administration. With majority in the senate, Republicans won't make life easier for Biden. Only time will prove how things pan out. And locally, we are keen on the India-US friendship. Yes, Modi has tweeted his congrats for Biden. Let's wait and watch.
"Mature Fields for sale" - ONGC invites bid from major firms.
In a bid to boost production from ageing fields, state owned ONGC has turned to private oil & gas firms.
Rejuvenating the old-timers
ONGC have invited major global players in the sector to bid for a number of mature fields which have been on the wrong side of output for a while.
The prospective buyers will be subjected to a 15-year Production Enhancement Contract (PEC). The contract requires firms to commit to investing in capital and operating expenditure to increase production. In the recent expression of interest (EoI) notice, the firm made no mention of the name or number of fields.
On Track towards Atmanirbhar
This is the second attempt by ONGC to induct partners in its 'mature' or ageing fields as they aim to be in track to meet Prime Minister Narendra Modi's target of cutting import dependence by 10 per cent by 2022.
Bottom line: Kick-starting old fields will surely take the load of my current highest producing fields and will put the sector on course to cut import.
One new bike, every quarter. Plan Royal Enfield.
To strengthen it's market dominance in the mid sized motorcycle market, Eicher has come up with a plan to launch 28 new bike models of Royal Enfield (RE) in the next seven years.
Desi and beyond..
The plan is set to be implemented by launching a new model every quarter. The new models will be launched in the 250cc - 750cc segment where Eicher owns the lion share. Along with the Indian market, the company is planning to expand to Brazil and Thailand, with Thailand assembly unit to be setup in around a year time.
With COVID 19 washing out a major part the year, the bookings of RE in October has reached near Pre-Covid levels and almost as close as October 2019.
Takeaway..
Eicher has provided humongous returns to its investors over the years. With its massive global expansion plans and willingness to work on latest technologies, hopefully, the future is bright. Vroom!
Goldman Sachs to pump-in funds to Biocon Biologics.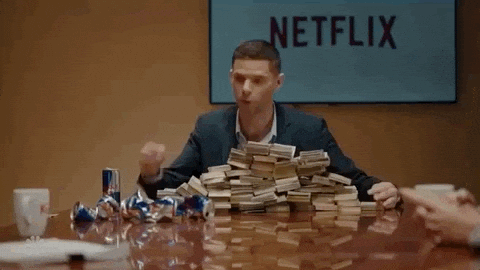 Biocon Ltd has been in the market for a blue chip global investor to get on board for its IPO bound subsidiary, and it looks like they've finally found the one.
Enter Goldman Sachs
The American multinational investment firm has injected a capital of $150 million in Biocon Ltd's subsidiary, Biocon Biologics.
The capital infusion will pretty much help Biocon Biologics up their game in the sector. The investment comes after the firm had three of their products commercialized in the US, making it the only company from India to enable affordable access to three products.
Who are Biocon Biologics.
Biocon Biologics is engaged in developing high-quality, affordable biosimilars that expand patient access to a cutting-edge class of therapies across the world.
Bottom line: Goldman Sachs's investment will enable the firm to make prudent investments in R&D, high-quality manufacturing, and importantly, establish a global commercial footprint.
Railways to run 696 suburban services in West Bengal from Nov 11: Goyal
Gold loan providers have reaped benefits from the surge in the yellow metal's prices, apart from the emergency borrowings triggered by the covid-19 pandemic.
Global coronavirus cases exceed 50 mn; October worst month for pandemic so far.