THE DAILY NEWSLETTER
Good morning!😊 Good morning guys ! The nation wants to hear about vaccines and we have a positive update today! Hopefully, we are on our way!
How many millionaires do you know who have become wealthy by investing in savings accounts? I rest my case.
- Robert G. Allen
| | | |
| --- | --- | --- |
| GOLD | 48,486.00 | + 694.00 |
| NIFTY | 13,109.05 | + 140.10 |
| SENSEX | 44,655.44 | + 505.72 |
| | | |
| --- | --- | --- |
| CRUDE OIL | 3,273.00 | - 53.00 |
| | |
| --- | --- |
| | Burger King IPO opens today.The price band has been fixed at ₹59-60 per share.Bids can be made for a minimum of 250 equity shares and in multiples of 250 equity shares thereafter. |
| | Lupin gets US FDA approval for Penicillamine Tablets |
| | VST TIllers reports an increase of 33% in tractors and over 72% in tiller sales YoY. |
| | Bajaj Auto eyes access to EV tech through KTM share swap. |
DR. Reddy's starts clinical trial of Sputnik V
Hyderabad-based drug maker Dr Reddy's Laboratories has started the phase 2 and 3 clinical trial of the Sputnik V vaccine in India after receiving necessary clearance from the Central Drugs Laboratory.
Hopefully forward..
Dr Reddy's plans to enrol 100 participants for phase 2 and 1,400 for the last stage.
The trial will include safety and immunogenicity study of the vaccine and will be conducted by JSS Medical Research, as the clinical research partner.
The company expects to complete the trials earliest by March, with regulatory approvals and launch likely in the following month.
Hetero Biopharma Ltd had earlier agreed to contract manufacture more than 100 million doses every year. While Hetero is likely to manufacture the vaccine primarily for the Indian market, they will not have distribution rights.
Bottom line: More than a competition, it is a matter of survival. Good luck!
How did our auto-firms perfom? - A look at the sales data.
As Indian automobile companies announced their November numbers, here is an overview of the performance of major companies.
The numbers..
Maruti Suzuki : While their numbers stood similar to that of November 2019 with a slight 1.7% rise, we must point out the improved exports with a 29.7% rise. 
Mahindra : Although 3-wheeler sales fell sharply, the 24% rise in passenger vehicle sales helped Mahindra record a 3.6% increase in overall sales. 
However, things are more than okay at their tractor division, recording 56% increase in sales number. The government focus on agriculture has definitely helped this number.
Tata Motors : TaMo has been the talk of Dalal street for sometime now with  their demand sky-rocketing. No wonder they doubled their sales in the consumer passenger vehicle segment and contributing the major chunk to the overall sales rise of 20.7%
Hero : India's top motorcycle compay displayed another stellar performance with their total sales up 14.4% and exports crossing the 15k mark which was under 11k in 2019 November, 
TVS : Another veteran brand showed great set of numbers with sales increasing 21.1% year or year and exports remaining in level with the 2019 numbers. 
Eicher Motors : The results announced are only of their truck and bus business including Volvo trucks. The sales rose 3.2% YoY although exports declined. Not excellent, but yeah, it went par with street estimates. 
Bottom line: The recover is on..!
VI hikes tariff amid deteriorating numbers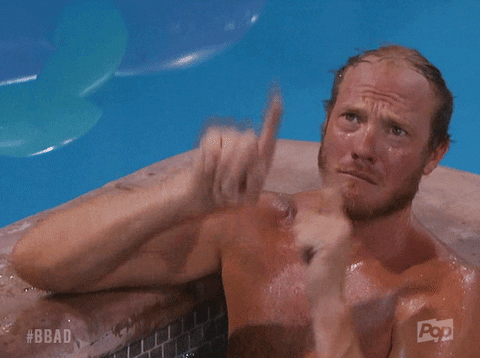 Implementing the first round of the much-anticipated tariff hike, Vodafone Idea Ltd has raised prices of two of it's postpaid plans with immediate effect. 
The new look..
Following the hike, Vi's family plans of ₹598, which offers two connections with 80 GB data, will now cost ₹649, while the ₹749 plan will be offered at ₹799 per month. 
To get a perspective, the price hike in this segment is about 8% higher than that of Reliance Jio Infocomm Ltd, while it is similar to Bharti Airtel Ltd.
The management of rival Bharti Airtel Ltd has also spoken of a tariff hike but not given a timeline yet. is this the start of a major rejig in the telecom industry?
Bottom line: Vodafone Idea had lost 1.2 million subscribers in August.. and this news.. well.. might not serve them much good.
Sandeep Kataria becomes first Indian to be appointed as global CEO of Bata.
Yes Bank aims to disburse ₹10,000 cr retail, MSME loans in Dec quarter.