THE DAILY NEWSLETTER
Good morning!.😊 Quite a lot happened last day. While some companies assured to keep growing, others seem like starting the downside. Wake up and read on.
In investing, what is comfortable is rarely profitable.
- Robert Arnott
| | | |
| --- | --- | --- |
| NIFTY | 12,771.70 | − 166.55 |
| SENSEX | 43,599.96 | − 580.09 |
| GOLD | 49,990.00 | - 335.00 |
| CRUDE OIL | 3,092.00 | - 55.00 |
| | |
| --- | --- |
| | Bajaj Healthcare Ltd board approves interim dividend of Rs. 1.25 and special dividend of Rs. 0.50. |
| | Mphasis Consulting acquires UK-based Datalytyx for up to 13.3 million pounds |
| | Kingfisher Plc expands strategic IT partnership with TCS |
Oaktree, Varde Offer $2 Billion Funding to Vodafone Idea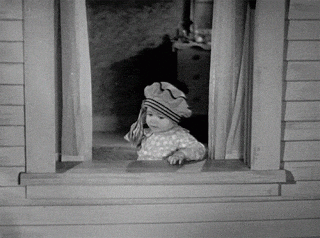 In a desperate bid to stay afloat in the telecom market and to pay back hefty debts, Vodafone Idea Ltd had announced its plans to raise as much as 250 billion rupees ($3.4 billion) selling shares earlier the year. 
A Mounting Necessity 
A consortium backed by Oaktree Capital including firms like Varde Partners has offered to provide at least $2 billion of funding to Vodafone Idea Ltd. 
The funds are a necessity from Vodafone Idea's POV as the firm finds itself trapped between mounting hefty debts and increasing competition in Indian wireless industry. 
Bottom line: If Vodafone Idea don't rope in investments quick enough they'll be left behind by a large margin by the other players. 
'MEGA' BULLET TRAIN CONTRACT FOR L&T
In what has been an excellent week for L&T, The construction arm of the company has won a 'mega' contract worth over ₹7,000 crore from National High-Speed Rail Corp. Ltd (NHSRCL). 
Details.. 
The contract covers the construction of the 87.57 km long stretch of Mumbai-Ahmedabad high-speed rail (MAHSR) also known as the BULLET TRAIN PROJECT. The package includes the construction of viaducts, one station, major river bridges, maintenance depots, and other works. The package represents 17.2% of the total length, running from the outskirts of Vadodara to the outskirts of Ahmedabad in Gujarat with one station at Anand, said an official statement.
Upon completion, the high-speed rail will operate at a speed of 320 km per hour, increase passenger carrying capacity and reduce travel time drastically between the busy corridor.
Bottom line: Following huge order from tata steel and an express project delivery to ISRO, here is another gem of a news for L&T. Good time to be an L&T shareholder.
Adani Green's dream run set to pause?
Adani Green in June, had announced a record breaking $6 billion solar power project. With the world strongly behind the news at the time, latest reports coming in does no good to the shareholders. 
No buyer, no deal!
As things stand, there is no customer for the mammoth project announced by Adani Green.
To make matters worse, the latest information about the deal between Solar Energy Corp of India Ltd (SECI) and Adani Green reveals that the agency has no "legal or financial obligation" to support the project if SECI fails to find buyers.  
The shares of the company had given humongous returns since the signing of the 8 gigawatt multi-plant deal, which Adani hailed as the "largest of its type, ever"
High risk, high reward. 
Multi bagger in a year? . Maybe, it's time to rest a bit..
Rs. 10,000 crore for LNG stations across the nation
Step aside petrol, diesel and LPG, a new boy is in town. LNG or Liquefied Natural Gas as a fuel is poised to bring a transformational change in the way transportation happens.
Money's in LNG
To set up LNG stations across the nation over a period of the next three years the Government will invest close to Rs.10,000 crore. 
The Oil Minister Dharmendra Pradhan inaugurated the launch of construction of first 50 LNG dispensing stations in the country. LNG fuel promises to revolutionize long-haul transport with reduced cost and lesser emissions. 
What's the big fuss? 
Liquefied natural gas (LNG), which is supercooled natural gas, packs higher energy density than CNG, gives better mileage and is 30-40 per cent cheaper than diesel. LNG will reduce the cost of operation as well as reduce carbon emissions. 
LNG can be dispensed from outlets similar to petrol pumps, and can also be used in running mining equipment, as bunker fuel, and rail locomotives.
Bottom line: With the increasing price of petrol and diesel, LNG could turn out to be a hit. 
TCS fixes Nov 28, 2020 as record date for buyback.
Wipro selected as Dow Jones Sustainability World Index (DJSI) member for the 11th consecutive year.