THE DAILY NEWSLETTER
It's a day of loss as we lost the pioneer behind Indian IT industry.. the founder of TCS, FC Kohli. Keep working hard and build what will be the future, like the legacy this man left! Wish you a good day!
Rule number one: Don't lose money. Rule number two: Don't forget rule number one.
- Warren Buffett
| | | |
| --- | --- | --- |
| NIFTY | 12,987.00 | + 128.60 |
| SENSEX | 44,259.74 | + 431.64 |
| | | |
| --- | --- | --- |
| GOLD | 48,461.00 | - 52.00 |
| CRUDE OIL | 3,336.00 | - 64.00 |
| | |
| --- | --- |
| | TVS Automobile Solutions acquire Mahindra First Choice service business. |
| | SpiceJet launches dedicated cargo flights to Leh ensuring a timely & seamless supply of essentials during winters. |
| | Jubilant Life Sciences raises Rs 90 cr through commercial papers |
Credit guarantee scheme announced..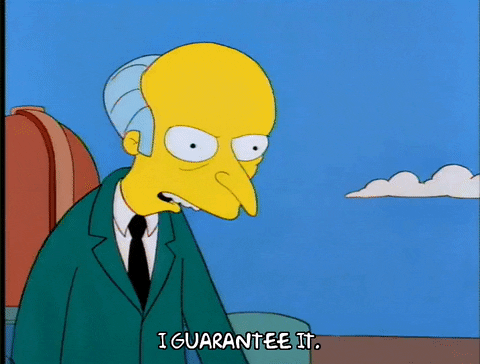 In the latest update, government informed banks and NBFCs about the 'expanded' Emergency Credit Line Guarantee Scheme (ECLGS) 2.0 earlier announced as part of the third Atmanirbhar Bharat fiscal stimulus.
The scheme, explained. 
The scheme will provide 100% guaranteed credit support for 26 stressed sectors identified by the Kamath Committee.
The overall size of credit line will remain at ₹3 lakh crore. 
Borrowers eligible under the scheme will get additional funding up to 20% of their total outstanding credit, as a collateral free credit. 
The tenure of the additional credit under 'ECLGS 2.0' will be five years, including a year moratorium
Who are eligible..
Companies with dues of ₹50-500 crore as on 29 February are eligible.
The guaranteed loan scheme will also be available for MSMEs/business enterprises, individual borrowers in case of the original loan was taken for own business and Pradhan Mantri Mudra Yojana (PMMY) borrowers.
The scheme will be applicable to all loans sanctioned under the scheme during May 23, 2020 to March 31, 2021 OR till guarantees for an amount of Rs 3 lakh crore are issued,, whichever is earlier.
Indian fabric to replace Chinese clothing for military uniforms
We have been witnessing a number of 'Atmanirbhar' decisions in recent times. And there is a new announcement which might boost a heavily struggling industry - The textiles sector.
Details..
Defence Research and Development Organisation (DRDO) is helping Indian textile industries produce yarns to end the reliance on imports of foreign clothing for making military uniforms. 
For Indian army's summer uniform alone, 55 lakh metres length of fabric would be required. And if all the requirements of Navy, Air Force and Para Military forces are added, this may go well beyond 1.5 crore metres per annum.  
The scope of technical textiles such as glass fabric, carbon fabric, aramid fabric and advanced ceramic fabrics is enormous in defence application. Some industries in Ahmedabad and Surat are even manufacturing advanced fabrics being used in defence applications and if implemented properly, this might bring about an extraordinary turnaround in the Indian textile sector!
Bottom Line: Patience is the key. There is a good time for everyone, if you know what we mean. :)
Meghmani Organics Limited commences commercial production of two plants
The Agrochemical and pigments manufacturing company have announced commencement of operations at GIDC Panoli and Dahej plants. 
The vision..
The combined costs of setting up the new plants amounts to Rs 152 crore and is expecting an additional turnover of Rs 350 crore after a full year of operation. 
Additionally, they are also planning to set up the multipurpose plant at Dahej at the cost of Rs. 310 Crores and the Plant is expected to be commissioned by Q4 FY22.
The Dahej plant manufactures Herbicide 2, 4D acid while the other is an Agrochemical Formulation plant at Panoli and might soon prove to be their manufacturing power houses.
Bottom Line:  Growth is the only strong way forward
Airtel CEO Vittal calls on Govt to keep 5G spectrum prices affordable
Adani Gas to change the name to Adani Total Gas.
India restricts international flights till 31 December, only selected flights allowed: DGCA