THE DAILY NEWSLETTER
Good morning Fresh from the break and back to business, huh? Wish you a great day. By the way, lot of events happened over the weekend and the focus was on sustainability. Carry on with your daily read. :)
Wall Street makes its money on activity, you make your money on inactivity.
– Warren Buffett
| | | |
| --- | --- | --- |
| NIFTY | 13749.30 | + 148.20 |
| SENSEX | 46973.54 | + 529.36 |
| | | |
| --- | --- | --- |
| GOLD | 50,064.00 | - 85.00 |
| CRUDE OIL | 3,551.00 | - 15.00 |
| | |
| --- | --- |
| | DLF Cyber City to acquire Hines' stake in One Horizon Center for Rs 780 crore. |
| | Advanced Enzyme Technologies Limited to acquire controlling stake in SciTech Specialties Private Limited |
Tesla plans 2021 launch in India.
Oh oh oh..  our first news post christmas is straight from Santa's bag. Tesla is gearing up for it's India launch and there could not be a better gift to start your day!
Details..
Tesla, the world's most valuable automaker, is all set to enter the Indian market in 2021. The US electric vehicle giant will bring its best-selling and most affordable Model 3 here by mid 2021 and the booking will start next month.
While the deliveries will begin later, the bookings for the electric sedan will commence in India from next month. 
Plans.. 
As of now, they will focus on direct selling, like their international way of selling. They are likely to import the Completely Built Unit (CBU). For this reason, the starting price is expected to be in the range of rupees 55 lakhs. 
Tesla had also reportedly held discussions with multiple state governments and central governments regarding setting up local manufacturing units. 
Bottom line: Yes, good news and big boost to the Indian EV ecosystem. But, without govt incentives, Tesla might be beyond the reach of the mass.
Coal India set to diversify into non-coal mining areas in 2021
State-owned Coal India Ltd (CIL) is set to diversify into non-coal mining areas as well as make major investments in clean technology in 2021.
The decision was taken following the demand for dry fuel remained muted for most of this year amid the coronavirus pandemic impacting economic activities.
Against all odds, including the slump in coal demand, the government opened up the country's mining sector for private players by auctioning 19 blocks. 
Coal demand across the world is projected to fall by around five per cent this year compared to 2019.
Sustainable Development Cell aims to promote environmentally sustainable coal mining and address environmental concerns during the decommissioning or closure of mines. 
The cell also formulates policy framework for the environmental mitigation measures, including the mine closure fund.
Bottomline: The focus is sustainability.
Mahindra Logistics plans to deploy electric vehicles for last-mile delivery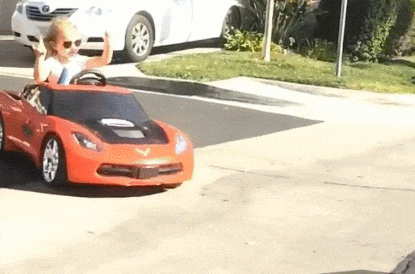 EV is the future and seems like all are taking it seriously. Mahindra Logistics, which is on an ambitious growth path is planning to deploy electric vehicles (EVs) for last-mile delivery shortly.
The plan comes on the heels of online retailer Amazon India's move to deploy EVs for last-mile delivery. The company is reportedly in touch with Mahindra Electric and Kinetic Green for vehicle supplies.
Mahindra Logistics is one of the largest third-party logistics (3PL) service providers, specializing in supply chain management and enterprise mobility.
Bottomline: Yes, EV is the future. The faster companies adopt, the better.
Prices of TV and appliances are likely to go up by around 10% from January . Thsi hike is on account of rise in costs of key input materials like copper, aluminium and steel and increase in ocean and air freights charges.
BMW aims at making 20 percent of its vehicles electric by 2023.