THE DAILY NEWSLETTER
Good morning folks! Can't explain the unreal movement of nifty? Go stock specific. Might save you some shock attacks!
Every once in a while, the market does something so stupid it takes your breath away.
– Jim Cramer
| | | |
| --- | --- | --- |
| CRUDE OIL | 3,472.00 | + 95.00 |
| | | |
| --- | --- | --- |
| NIFTY | 13478.30 | - 50.80 |
| SENSEX | 45959.88 | - 143.62 |
| GOLD | 49,112.00 | - 148.00 |
| | |
| --- | --- |
| | TCS's expands Presence in Texas with New Facility in Austin, Hires 200+ Employees. |
| | Muthoot Finance to raise Rs 1,000 cr via public issue of bonds. |
| | Indian Oil Corp.'s refineries reached 100% capacity in November |
Tata Sons Reject Mistry's Share Swap Deal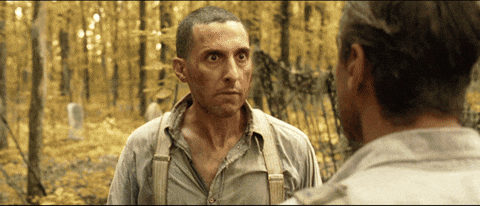 The four year wrangle between Tata Sons and Mistry continues as Tata rejects Mistry's share swap deal. 
"Not Happening", says Tata 
The Mistry Family controlled Shapoor Pallonji Group who wants to sell their share of 18.4% stake in Tata Sons have been in dispute with Tata Group over the valuation of their stake. 
The cash strapped Shapoor Pallonji group  then proposed a deal that would see their stake swapped for shares worth $24 billion in the listed Tata companies. Tata Group has outright rejected this offer and has pretty much put an end to a 70 year relationship between the two conglomerates. 
Bottom line: The fallout of Tata & Mistry will mark the severing of one of the long standing relationships in the Indian market. 
Walmart To Export $10 Billion Of India-Made Goods
Huge boost for Atmanirbhar Bharat as Walmart is ready to pour the cash on exporting goods from India. 
Walmart Inc has announced that it will triple its exports of goods from India to $10 billion each year by 2027. 
The move is aimed at expanding its global reach of goods from the nation. The expansion in sourcing will help to significantly develop and boost many micro-small- and medium-sized enterprises (MSMEs) and many other sectors in the country. 
Bottom line: Huge news for local entrepreneurs and manufacturers as this unique global distribution opportunity will help them reach their potential. 
SpiceJet ties up with Om Logistics for Covid-19 vaccine transportation
Yesss, covid vaccines would be arriving in India on first class aeroplanes. A much deserved ride for the vaccine, if you ask us. 
SpiceJet to fly the vaccine home
Airlines SpiceJet has partnered with Om Logistics to fly home the covid-19 vaccines. 
Om Logistics will provide SpiceJet with the refrigerated trucks to cover the first mile and the last mile across the length and breadth of the country. 
SpiceXpress
The vaccines would be carried in the airlines dedicated freighter division SpiceXpress, which has the capability to transport sensitive drugs and vaccines in controlled temperatures ranging from (-)40°c to (+)25°c.
Bottom line: SpiceJet would have quite the number of "passengers" given the fact that India is the world's largest buyer of the Covid vaccine. 
Mrs Bectors Food files draft papers for ₹550 crore IPO with a price band of ₹286 to ₹288 per piece.The primary market offering will be open for three days from December 16 to December 18, 2020. The shares are likely to be listed on the bourses on December 29.
NSE to launch derivatives contracts on Nifty Financial Services index after Nifty 50 and Bank Nifty.The Nifty Financial Services comprises 20 stocks, mainly banks, NBFC and insurance stocks.
Brent crude oil futures rose above $50 a barrel for the first time since March, with the prospect of coronavirus vaccines boosting the market's outlook for the coming year.