THE DAILY NEWSLETTER
Good morning!😊 Folks, reminder bell keeps on ringing as it is the final day of the big burger IPO. Well, dont forget to preserve some cash. Many more IPOs are on the way!
The secret recipe for success in stock market is simple. 30% in market analysis skills, 30% in risks management, 30% in emotion control, and 10% in luck.
- Benjamin Lee
| | | |
| --- | --- | --- |
| NIFTY | 13,133.90 | + 20.15 |
| SENSEX | 44,632.65 | + 14.61 |
| GOLD | 49,093.00 | + 450.00 |
| CRUDE OIL | 3,388.00 | + 29.00 |
| | |
| --- | --- |
| | Tata Power Co. Ltd wins bid for two electricity distribution companies in Odisha namely, the Western Electricity Supply Utility of Odisha Ltd (WESCO) and the Southern Electricity Supply Utility of Odisha Ltd (SOUTCO). |
| | Vi Business, the enterprise arm of Vodafone Idea Ltd. (VIL),partners with Fortinet to launch Managed Security Services for enterprise. |
Ultratech to invest ₹5477 crore to increase capacity.
India's largest cement firm Ultratech Cement Ltd said it will invest ₹5477 crore as capital expenditure to increase its capacity by 12.8 million tonnes per annum (mtpa).
The company's 6.7 mtpa capacity expansion is currently underway in Uttar Pradesh, Odisha, Bihar and West Bengal, which has picked up pace and is expected to get commissioned by FY22, in a phased manner.
Additionally, the expansion includes the existing approval for the cement plant at Pali in Rajasthan.
What this means.. 
Upon completion of the latest round of expansion, the company's capacity will grow to 136.25 mtpa, reinforcing its position as the third largest cement company in the world, outside of China.
Bottom line: Good times for the shareholders..
RBI halts HDFC BANK's new digital launches ; halts new credit card issue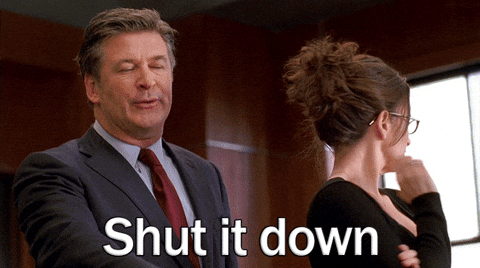 The RBI order took into account incidents of outage in HDFC Bank's internet banking, mobile banking and payment utility services over the past two years.
Not a one-off.
On November 21, customers had complained of the payment stack being inoperative. 
A similar incident had taken place on December 3, 2019, with customers complaining that they were unable to pay their loan EMIs or settle credit card bills on time.
In a response, HDFC bank stated that they are not expecting the order to affect their business directly. And that they taking necessary action to settle the issue by strengthening the IT infrastructure. 
Bottom line: Sometimes, strict actions are required to get things right.
Indian brands selling fake honey?
A Centre for Science and Environment (CSE) investigation has found that HONEY SOLD by major brands in India are laced with a modified sugar syrup, imported from China as well as manufactured in India!
These often go undetected during quality checks under prevailing Indian standards.
The major brands named in the study include Dabur and Pathanjali, worrying the consumers. 
In depth..
Samples of 10 out of 13 brands, which were examined, failed to clear the Nuclear Magnetic Resonance (NMR) test, which can provide clues into the composition of a product at the molecular level.
Of the 10 brands, three failed to clear even Indian quality standards, while five failed the TMR (test to detect rice syrup) apart from NMR. 
In response, Dabur and Pathanjali officials claimed the results baseless and called it an attempt to malign their reputation.
Bottom line: Trust is at stake here and further actions are to be keenly watched..!
Airtel adds 3.8 million users in September, double of Jio: Trai data.
HCL Tech's Roshni Nadar tops the list of India's wealthiest women.