THE DAILY NEWSLETTER
Good morning government finally gave its node for AstraZeneca/ Oxford COVID 19 vaccine yesterday. 2021 couldn't have had a better start.
Minimizing downside risk while maximizing the upside is a powerful concept.
– Mohnish Pabrai
| | | |
| --- | --- | --- |
| SENSEX | 47868.98 | + 117.65 |
| GOLD | 50,235.00 | + 84.00 |
| CRUDE OIL | 3,527.00 | + 3.00 |
| NIFTY | 14018.50 | + 36.70 |
| | |
| --- | --- |
| | Antony Waste Handling makes stellar debut, lists at 38% premium over issue price. The stock was listed at ₹436.10, a 38.44% premium over its issue of ₹315. |
| | Coal India's supply to consuming sectors grows 9 % to 154.6 million Tonnes. The company had supplied 141.6 MT of dry fuel in the corresponding quarter of the previous financial year |
| | Praj Industries bags ₹226.90 crore order from Indian Oil Corporation. The order is for "execution of zero liquid discharge system - water treatment package and waste water treatment package of Acrylic/Oxo-Alcohol Project at IOCL Dumad, Gujarat |
Bajaj Auto Reaches Milestone and Automobile Sector Reveal End of Year Sales.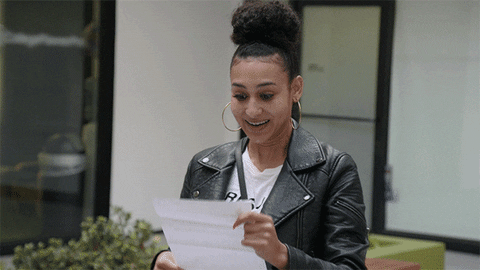 Bajaj Auto has entered the new year by hitting quite the landmark. 
Hitting Highs 
Bajaj Auto's sharp focus and unwavering commitment to motorcycle manufacturing and service has payed off tremendously as the firm claims that it has become the first two-wheeler company across the globe to cross a market capitalisation of ₹1-lakh crore (around $13.6 billion).
The company hitting the landmark while it celebrated its 75th year of operations was the cherry on the top. 
A Year to Look Forward to? 
With the arrival of 2021, firms in the automobile sector revealed their end of the year sales. 
Ashok Leyland saw its shares rise by 4%  after the firm reported a 14 per cent increase in its total commercial vehicle sales in December 2020.
While bike makers Royal Enfield reported a 37 percent increase in total sales at 68,995 units in December, VE Commercial Vehicles of Eicher Motors reported a decline in its sales. 
SML IZUSU and Atul Auto Limited recorded declining sales. 
Bottom line: Bajaj entering 2021 in style as other firms also look forward to a year of great reap. 
AstraZeneca gets SEC approval.
We are now just days away from vaccine distribution authorisation as the expert panel of DCGI gives AstraZeneca/Oxford Vaccine the nod. 
Vaccine is Coming 
The expert panel that is advising the Drug Controller General of India (DCGI) on Covid-19 vaccines has given an all clear nod today to the AstraZeneca-Oxford vaccine candidate. Once the drug regulator gives his approval, the vaccine would be available to the general public. 
The vaccine will be made and marketed by the Serum Institute of India. 
On the other hand, Pfizer didn't present their case to the SEC and Bharat Biotech's Covaxin is still under supervision by the Subject Expert Committee (SEC). 
Ford Motor pulls the plug on Joint Venture with Mahindra
It looks like 2021 has already witnessed its first major fallout as Ford Motor pull out of a proposed venture with Mahindra & Mahindra. 
The First Breakup of 2021 
Ford  Motor Co. is reversing plans to cede most of its Indian operations to Mahindra & Mahindra Ltd. and plans to continue its standalone business in the country.
The decision to terminate the joint venture came as a consequence of the global pandemic and thus puts an end to a deal agreed over an year ago. 
A Cloud of Uncertainty 
Ford Motor has found it hard to survive in the India market over the last two decades and were counting on the JV with Mahindra to hopefully double their revenues. 
Bottomline: Ford's future in India maybe under uncertainty but with the new year the firm would be looking for a saving grace. 
India-UK air travel to resume partially from 8 Jan. Operations till 23 January will be restricted to 15 flights per week each for carriers of two countries to and from Delhi, Mumbai, Bengaluru and Hyderabad only.
GST collections for December highest ever at Rs 1.15 lakh crore. The previous record monthly GST collection was nearly Rs 1.14 lakh crore in April 2019. December 2020 revenue 11.6% higher than same month last year, the fourth consecutive month of year-on-year higher collections