THE DAILY NEWSLETTER
A very Good morning😊 folks! The world is finally 'truely' optimistic about a vaccine and as always, we are extra positive and so is the market too. Run, baby, run!
We don't have to be smarter than the rest, we have to be more disciplined than the rest.
– Warren Buffett
| | | |
| --- | --- | --- |
| NIFTY | 12,461.05 | + 197.50 |
| SENSEX | 42,597.43 | + 704.37 |
| CRUDE OIL | 3,003.00 | + 237.00 |
| | | |
| --- | --- | --- |
| GOLD | 49,665.00 | - 2,502.00 |
| | |
| --- | --- |
| | Bluestar wins order worth Rs 128 crore from Wistron Infocomm, a manufacturer of iPhone for Apple. |
| | JK Cement reported sharply higher profit at Rs 221.1 crore in Q2FY21 against Rs 81.9 crore, revenue increased to Rs 1,634.4 crore from Rs 1,317.6 crore YoY. |
| | Gland Pharma's ₹6,480-cr IPO off to a slow start. |
The vaccine story: All eyes on Pfizer.
Live for another hundred years and you would still remember with clarity, the horrific Covid story. Life was revolving around a question mark for over a year and all along, the answer was very clear, yet too far; an effective vaccine to counter COVID 19 virus.
A glimmer of hope..
In this context, the US based drug manufacturer PFIZER and German biotech firm BioNtech has released early results of their vaccine trial and boy, it looks good! According to the data, the vaccine is found to be 90% effective in preventing COVID'19 among vaccinated individuals, with USFDA regulations demanding a COVID'19 vaccine to be able to protect at least 50% of people receiving it. And more good news, no notable drastic negative effects have been noted so far.
Time to rejoice?
True that we finally have a chance to hope. But the data released seems far too less to rejoice. Nearly 40,000 people have recieved a dose of the vaccine as of November 8th and the interim results released are of just 94 among them. The company is still accumulating rest of the data and we will get a clearer picture by the third week of November.
Will india get the vaccine?
Unfortunately, India is not in the front line to recieve the vaccine, YET. Either Pfizer or BioNtech on their own or through collaboration with indian firms should approach India's drug regulator to conduct human trials here. Or the government may contact the drugmakers but so far, no news has been heard in this front. India seems to be betting strong on the five vaccine candidates being tested in India.
Fingers crossed!
Restrictions on Equitas Small Finance bank lifted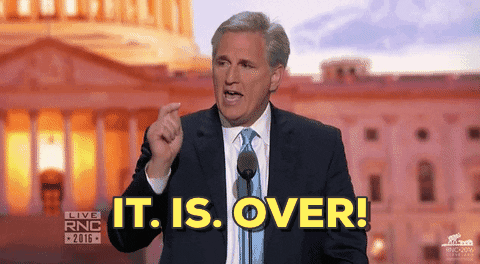 Reserve Bank of India has lifted the restrictions on Equitas small finance bank with respect to opening of new branches and remuneration freeze of MD & CEO. The restrictions were removed in the wake of Equitas Small Finance Bank getting listed on exchanges earlier this month.
The indian norm..
According to the licensing norm released in 2016, , it is mandatory for a small finance bank to be listed in the stock exchanges within three years after the revenue touches 500 Crore. It was the slow proceedings in this regard which resulted on the RBI restrictions on the bank.
A good day for shareholders.
Soon after the announcement, the bank released their Q2 earnings and it showed a staggering rise in net profit with the number being more than double year on year. Having made an okayish IPO recently, this is the first results announced post listing on exchanges.!
TCS to acquire Deutsche's Postbank Systems AG
TCS have been well known in the past for acquisitions during economic downturns. The IT giants have now added yet another high profile name to their already impressive portfolio.
Postbank Systems
Tata Consultancy Services (TCS) is acquiring Deutsche Bank AG's IT service provider Postbank Systems AG.
TCS will acquire 100% of the shares of Postbank Systems and its 1,500 employees will become part of TCS. The deal will help TCS expand its presence in Germany and neighbouring regions.
Deutsche Bank is an existing customer of TCS and runs its Bancs software suite.
Bottom line: Another leaf in TCS expansion in the Europe region.
Vehicle Registrations On The Decline: Sales Fare Worser Than Last Year.
Hopes were rather high for automobile makers for the upcoming festive season, but maybe they've counted their chickens too soon.
Subdued Demand
Two wheelers, Three wheelers and commercial vehicles all have witnessed a huge decline in their sales in the month of October compared to the October of 2019.
Even though Navratri fetched a good amount of registrations, the sector failed to climb the red line in October 2020.
Optimism had been back ever since COVID restrictions were eased but people have been on the cautious side and have not delved into the market like the sector would have hoped for.
Brace Yourselves.
The sector is also bracing for another hit due to the recent lockdown announced in few European countries which will cause hindrance to procurement of spares.
Bottom line: Automobile players will have to hold out for a couple more months to register steady sales.
Paytm aims to payout Rs 1,000 cr worth loans to merchants by March
Tata Steel Europe will collaborate with South Korea's POSCO to develop steel tubes needed for high-speed hyperloop transportation systems