THE DAILY NEWSLETTER
Good morning😊 Such an amazing time to be alive when the market keeps on creating new all time highs. Bulls back in business.!
Invest in yourself. Your career is the engine of your wealth.
- Paul Clitheroe
| | | |
| --- | --- | --- |
| NIFTY | 12,631.10 | + 170.05 |
| SENSEX | 43,277.65 | + 680.22 |
| CRUDE OIL | 3,055.00 | + 54.00 |
| GOLD | 50,449.00 | + 701.00 |
| | |
| --- | --- |
| | Wipro wins five year software engineering services engagement from ThoughtSpot. |
| | Mahindra and Mahindra Ltd (M&M) has shutdown the Australia-based group company GippsAero Pty Ltd, In an attempt to reduce cash burn and prioritize capital allocation to core businesses. |
| | Bata India posted a net loss of 43 crore in Q2. The consolidated revenue from operations declined 49% to 368 crore. |
Airtel tops Jio in wireless user additions in August.
It's been forever but finally another telecom giant has usurped Jio, even if it's just for a month.
Airtel Booms, VI Crashes
The month of August saw Bharti Airtel Ltd add more wireless customers to its network than rival Reliance Jio Infocomm Ltd.
Airtel added 2.9 million customers in August, while Jio signed up 1.9 million subscribers
As their competitors enjoyed increased amount of customers, Vodafone Idea (VI) on the other hand lost 1.2 million subscribers. The firm has been losing a chunk of subscribers for the last ten months straight.
Contender for the title?
At 35.08%, Jio still remains the largest telecom player by market share followed by Airtel at 28.12%. Bharthi Airtel would be more than enthusiastic about closing in that gap in the coming months.
With the need for work from home during the pandemic, data consumption and dependency on network have been at an all time high. To take advantage of the situation and lure in more customers, both Jio & Airtel had announced cheaper broadband plans.
Bottom line: Quite refreshing to see someone might give Jio a run for their money.
Adani, Piramal, and Others Revise Offers for DHFL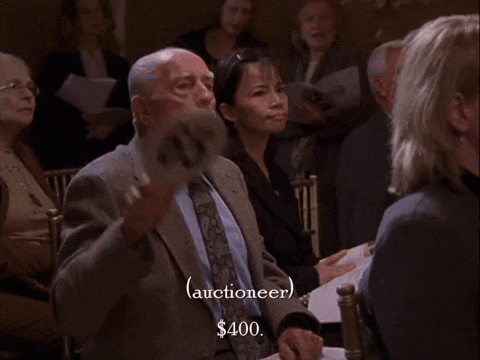 After being declared bankrupt, Dewan Housing Finance Ltd (DHFL) was looking for prospective buyers. The first round of bids for takeover was rejected as the bids weren't significantly larger than the liquidation value of the firm. DHFL had subsequently asked the suitors to revise their offer.
Better bids on the table
The suitors, namely Adani Group, Piramal Enterprises, U.S. based Oaktree Capital and Hong Kong based SC Lowy have raised their offer price in the revised bids submitted for the company.
They have submitted a 10%-70% higher price for either a stake in the company or buying out some of its assets.
A Committee of Creditors, overseeing the resolution plan, is expected to meet next week to finalise the bidder.
Down in the dumps
Facing claims of almost Rs. 87,031 crore from financial creditors, majority of the money acquired from the sale will go in to cover the debt owed to banks.
The long list of lenders the firm owes include State Bank of India, Bank of India, Canara Bank, Union Bank of India and many others.
Bottom line: DHFL will be looking to close a deal very soon so as not to pile up on interests.
Dealers not taking it easy on Harley.
It seems like Harley Davidson's restructuring plans are not going to be smooth. The Indian dealers of the premium bike brand are planning to take them to court over their september announcement to discontinue sales and manufacturing in the Indian market.
"Harley has to compensate for our losses"
Well, things seem legit. A brand can't just abandon the market leaving their dealers awestruck, can they? The indian dealers of the brand have hired AZB and partners to review their options for a legal remedy. And the dealers are demanding a compensation for the losses they Might incur following this decision.
Comments?
We are yet to hear a response from the bike brand but sure they've had better days. With their restructuring plans projected to involve 75 million dollars, a response from the firm is keenly watched.
It might also be worth of note that in October, Harley Davidson had entered a deal with Hero Motocorp to distribute and develop premium bikes under the Harley brand.
A legal battle? Wait and watch.
Godrej to foray into housing finance.
No Indian is a stranger to Godrej group of companies. Having made their mark in almost all sectors of businesses, one might wonder if they have room to foray further. And they have just made it clear.
Godrej Housing finance
Amid a spurt in demand for home loans, Godrej identified a space to enter the market with strong Long term targets. The group aims to build a retail financial service in India, aiming for a balance sheet of 10,000 crore rupees in the next three years. The company will start off with home loans in Mumbai, NCR, Pune and Bengaluru.
The way forward..
In simple words, it will be a process of leveraging their consumer and agri businesses to build the finance vertical. Yes, you heard it right. Finance vertical. Starting with housing finance, we might soon see loans against property, business and personal loans etc in its port folio.
With competitive rates of interest for housing finance at 6.69%, Godrej is all set to take on the finance players.!
Reliance Jio on Tuesday launched its mobile services in Zanskar area in Ladakh union territory, extending its reach to the remotest and isolated part of Kargil.
Mitsubishi Corp invests in TVS Supply Chain Solutions for minority stake
The Competition Commission of India (CCI) ordered a detailed probe against Internet giant Google for alleged unfair business practices with respect to Google Pay as well as Google Play's payment system.