THE DAILY NEWSLETTER
Good morning! This is not a usual saturday newsletter. This is a reminder that It's finally our first Muhurat trading day together! Let the market shower yourself with blessings.😊
I started investing at the age of 11 but regrets getting late.
- Warren Buffett
| | | |
| --- | --- | --- |
| NIFTY | 12,719.95 | + 29.15 |
| SENSEX | 43,443.00 | + 85.81 |
| GOLD | 50,915.00 | + 315.00 |
| | | |
| --- | --- | --- |
| CRUDE OIL | 3,010.00 | - 113.00 |
| | |
| --- | --- |
| | Tata Stell in talks with Scandinavian steel sheet manufacturer - SSAB Sweden to sell Netherlands operations. |
| | HDFC LIFE launches a nationwide crowdfunding campaign, #PromisewalaDabba, to support Covid hit Mumbai's 'Dabbawalas' |
| | Mahindra and Mahindra Ltd (M&M) to deliver 1,000 units of new Thar SUV during Diwali festive period. |
Public Sector Enterprises may get more interesting.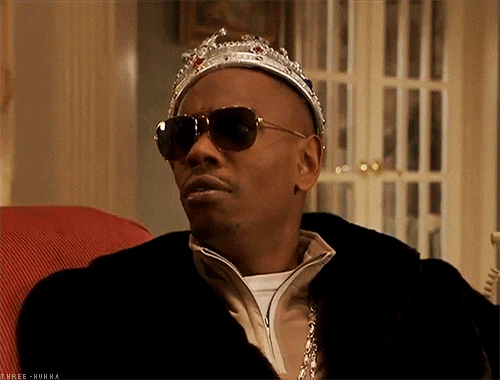 In an attempt to attract investor interest and to earn quarterly interim dividends amid revenue crunch, Govt of India has asked the rich Central Public Sector Enterprises(CPSE) to payout quarterly dividends. 
What are CPSEs?
Central public sector enterprises (CPSEs) are those companies in which the direct holding of the Central Government or other CPSEs is 51% or more. Obvious to say, the major decision maker will be the Government of India.
A shift in dividend policy
It seems like the time has come for a shift in the dividend policy of CPSEs. Goverment of India wants the rich CPSEs to start paying out more frequent dividends. They were also asked to consider paying out more share of profits to their shareholders as dividend. 
In the advisory sent by the department of investment and public asset management (DIPAM) to the chief executives of all CPSEs, it was advised that CPSEs who are paying out higher dividends may consider paying them at the end of each quarterly results. Others though, can consider half yearly payments. 
The Govt guidelines
The present Goverment guidelines prescribe the state-owned firms to pay a minimal annual dividend of 30% of Profit After Tax (PAT) or 5% of net worth, whichever is higher. 
With companies sticking to the bare minimum when it comes to dividend payouts, CPSEs are now advised to strive paying higher dividends taking into account relevant factors like profitability, capex requirements with due leveraging, cash or reserves and net worth.
It was advised further that only those CPSEs without any possibility of dividend payouts according to minimum prescribed norms can skip the advisory and continue paying dividends anually. 
Bottom line:Amid Government's money crunch and depleting trust among investors to hold public sector companies, this seems like a smart move from DIPAM.
RBL BANK gears up for more; Raises ₹1566 Crore
With Baring Private Equity Asia leading the pack with ₹999 crore investment, RBL BANK has raised ₹1566 crore through a preferential allotment of shares. 
For newbies, preferential allotment is the process of issuing shares to selected people based on criteria set by the company. It helps the company to avoid going the IPO route to raise money.
Other investors 
Apart from Baring, ICICI Prudential Life Insurance company invested ₹330 crore, Gaja Capital, ₹150 crore and CDC Group PLC,₹ 86 crores. Baring Private Equity Asia (BPEA) invested through its vehicle Maple II BV to hold 9.44% of the bank.
Bottom line: "The fund raiser helps the bank strengthen their balance sheet, ,enhance their capabilities in digital and physical infrastructure." said MD Vishwavir Ahuja. Well, let's see how things pan out.
Natco Pharma secures USFDA approval for cancer drug.
Hyderabad based Natco pharma announced on Friday that it's marketing partner Breckenridge Pharmaceutical Inc., has received approval from U.S. Food and Drug Administration (USFDA) for Pomalidomide Capsules, used in the treatment of multiple myeloma cancer.
Natco vs Celgene
In addition to the approval, there is another good news for shareholders. Natco pharma and Breckenridge has also settled the lawsuit with Celgene, who sells the same capsule under the brand name POMALYST.
Bottom Line: POMALYST has recorded annual sales of $957 million during the twelve months ending September 2020. And of course, Natco pharma would be hoping for a fair share of it.
Zomato raises $195 million in funding from 6 investors ahead of IPO launch in 2021
Nureca Ltd , which owns the Dr Trust brand, has filed preliminary papers with capital markets regulator Sebi to raise Rs 100 crore through an initial public offering.