THE DAILY NEWSLETTER
Good morning!.😊 Try to remember one person who checks on you everyday? Don't try so hard. We are here for you :)
The most important quality for an investor is temperament, not intellect.
- Warren Buffett
| | | |
| --- | --- | --- |
| NIFTY | 12,938.25 | + 64.05 |
| SENSEX | 44,180.05 | + 227.34 |
| CRUDE OIL | 3,125.00 | + 76.00 |
| | |
| --- | --- |
| | Wonderla Bengaluru to open water rides from November 20. |
| | GPT Infraprojects bags Rs 162.83 Cr order . |
| | Siemens Ltd board to consider quarterly results, dividend on Nov 25, 2020. |
COVID-19 Vaccine on the brink of approval.
It looks like everybody's most sought after Christmas gift might arrive sooner than anticipated as Pfizer's vaccine shows great promise. 
95 is the magic number 
Days after showcasing an effectiveness of 90%, Pfizer & BioNTech's vaccine has now reported a rise to 95% in the latest tests. 
The drugmaker said efficacy of the vaccine was consistent across age and ethnicity demographics, and that there were no major side effects
Pfizer and BioNTech also said they plan to submit the data to other regulatory agencies around the world as well as the United States. The company will apply for emergency use authorization in the US within the coming days. 
Production & Distribution
Pfizer reiterated it expects to make as many as 50 million vaccine doses this year, enough to protect 25 million people, and then produce up to 1.3 billion doses in 2021.
Bottom line: It'll be sometime before the vaccine is rolled out to the general public but nonetheless this achievement alone will go down as a symbol of human persistence and greatness. 
L&T Bags Lucrative Deal.
After delivering ISRO with the first launch hardware for Gaganyaan ahead of schedule, L&T has now bagged one of its biggest-ever orders. Safe to say that L&T is having a grand week.
One fat deal
The Construction and Mining Equipment business of Larsen & Toubro, has secured one of its biggest orders ever to supply 46 units of Komatsu Mining Equipment from Tata Steel.  
Of these 46 units, 26 will be deployed at Tata Steel's iron ore mines at Joda, Noamundi and Khondbond in Odisha. Another 20 units will be deployed at Tata Steel's West Bokaro coal mines in Jharkhand.
Instant Impact 
Striking a lucrative deal with one of India's biggest conglomerates instantly paid off for L&T as the firm saw its shares rise by nearly 5% after the deal was agreed. 
Bottom line: L&T might've just struck gold here by partnering with Tata Steel.
Vedanta reveals BPCL bid.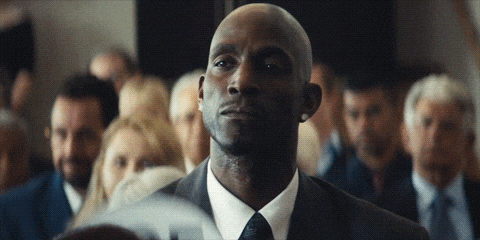 In an interesting event, Mining giant Vedanta Group on Wednesday confirmed that it is among those who expressed their interest in acquiring Government of India's stake Bharat Petroleum Corporation Ltd (BPCL). 
The motive..
Vedanta's Expression of Interest for BPCL is to evaluate potential synergies with our existing oil and gas business, said the company spokesperson. 
With major names like Reliance, Total, Aramco and BP not placing bids, the business world were keen on the names who might have entered the raise for the public sector firm. We are still waiting to know the other bidder who might be the potentials future runners of the company.
Bottom Line: Having been in the news recently for the failed delisting, the Vedanta promoters were getting the bashing of the shareholders. However, with strong hold in the business, the plan to enter the BPCL race might reap them great rewards.
PVR to mentor M&E startups
In a bid to expand their Multiplex influence and to improve the technology and viewing experience, PVR is investing seed money in promising M&E startups. 
Breakout opportunity for M&E startups 
Multiplex chain operator PVR has tied up with business accelerator firm India Accelerator (IA) to mentor startups working in the media and entertainment space. 
The selected startups will be offered a sixteen-week long accelerator programme and supported with funding for their projects that would enhance theatre and movie viewing experience. They will also get access to PVR-IA's technological and business infrastructure, mentoring, and network-building opportunities. 
Bottom line: With Covid restrictions easing and Multiplexes reopening steadily, PVR is wise enough to work on enhancing viewer experience. 
Wipro has fixed December 11 as the record date for its up to ₹9,500 crore share buyback programme.
Hero MotoCorp recorded retail sales of more than 1.4 million motorcycles and scooters during the 31-day festive period this year.