THE DAILY NEWSLETTER
Boy oh boy! Good news keep coming on COVID vaccine and we are as happy as ever. Seems like it is just a matter of time! Good morning!.😊
The stock market is a device to transfer money from the impatient to the patient.
- Warren Buffett
| | | |
| --- | --- | --- |
| NIFTY | 12,780.25 | + 89.45 |
| SENSEX | 43,637.98 | + 280.79 |
| CRUDE OIL | 3,071.00 | + 79.00 |
| | |
| --- | --- |
| | Several bids received for BPCL privatisation, Reliance skips, no supermajor in the race. |
| | Wipro, SNP SE Enter Into a Strategic Partnership to Accelerate Enterprise Transformation for Customers Globally. |
Latest vaccine updates; a reason to smile..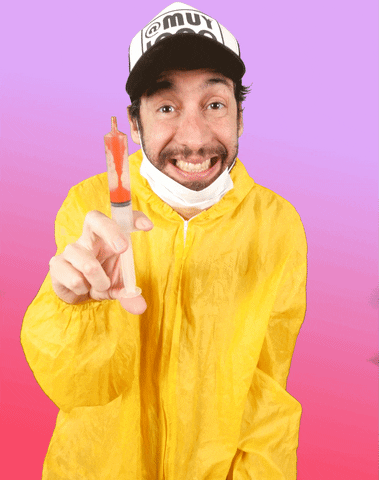 Seems like it is finally time to get over the gloom, as we have a string of positive news coming in from the pharma world.
Modernaaaa!
Following Pfizer's initial vaccine test efficiency of 90%, US Biotech firm Moderna has released it's interim test data. Moderna's vaccine claims to have a success rate of 94.5%, marking a second major breakthrough in the quest to end the pandemic. 
The preliminary data is based on 95 out of 30,000 volunteers who fell ill with Covid'19. The Moderna vaccine is co-developed by the US National Institutes of Health and looks promising until now. 
The indian hopes. 
Indians too have their share to smile. Bharat biotech have said that they have begun the phase 3 trials of its vaccine COVAXIN. The Chairman and MD said that they are also attempting to make the vaccine in the form of a nasal spray.  
The trial will involve 26,000 volunteers and will be conducted in partnership with ICMR. The CEO of the firm had raised concerns over the prospect of distributing vaccines to the entire population with the vaccine being a two-sided injectable. 
Bottom line: Finally, are we at the end of the tunnel?
Equitas SFB launches unique savings account aimed at women.
India's largest Small Finance Bank (SFB) based on outlet count,  Equitas SFB launched a scheme called EVA, a unique savings account aimed at women. 
EVA explained..
The scheme provides a 7% interest on savings account, it also offers free health check-up and unlimited teleconsultation with women doctors and mental health experts. It offers PF waiver and discounted Gold Loan rates for women customers, along-with 25-50% discounts on lockers.
Eva is available for all women - salaried / homemakers / businesswomen / senior citizens / transwomen as well as Non-resident women and is based on the concept of Relationship Value, and customers will not be charged any nonmaintenance fees.
Earlier today, Smriti Mandhana, Indian cricket star was announced as the bank's brand ambassador. 
Bottom line: The largets bank indeed has some large plans..
Navneet Munot Jump Ship to HDFC.
In quite the circumstances, the chief investment officer of SBI MF has quit and joined rivals HDFC AMC.
The change of leadership..
Navneet Munot will succeed the present Managing Director of HDFC Mutual Fund, Milind Barve, and will take on the role of CEO and MD of the firm. 
SBI MF wished him the best of luck and acknowledged his years of service to the company. 
Worth a note..
SBI Fund Management is the largest fund house in the country managing Rs. 4.5 lakh crore worth assets, while HDFC AMC has an asset base of Rs. 3.75 lakh crore.
No Need For Supercooling claims Sanofi.
A possible COVID-19 vaccine is the talk of the town, and Pfizer might have stolen the headlines last week with the announcement of their vaccine but one detail could still give competitors a chance.
Refrigerator > Supercooling
One such competitor is Sanofi, and they've been quick to capitalize on Pfizer's vaccine's drawback. The France Chief of Sanofi, Oliver Bogillot has claimed that their vaccine will not have to be supercooled and a normal refrigerator is more than enough. 
The comments were made after Pfizer claimed that their vaccine must be stored at -70 degrees Celsius (-94 degrees Fahrenheit) or else it falls apart, well beyond the capability of most hospital freezers let alone domestic appliances.
The Sanofi Vaccine is said to be available for distribution next June. The results of Phase 2 tests will be made public in December, and if those results are positive then Phase 3 trials would start, added Bogillot. 
Bottom line: The more the number of safe and effective vaccines, the better. 
Government issues request for proposal to hire an actuarial firm for divestment of LIC through an IPO.
India registered lowest number of COVID 19 cases in four months yesterday.
The growth rate of India's retail inflation, which is measured by the Consumer Price Index (CPI), climbed 7.61 per cent in the month of October.