THE DAILY NEWSLETTER
Good morning!.😊 Indians have a special thing when it comes to social medias and they have proved it again. RBI just became the first central bank in the world to get 1 mn followers on twitter. Well, congrats and follow us on instagram @flickthrough.in.
Spend each day trying to be a little wiser than you were when you woke up.
- Charlie Munger
| | | |
| --- | --- | --- |
| NIFTY | 12,859.05 | + 87.35 |
| GOLD | 50,260.00 | + 268.00 |
| CRUDE OIL | 3,134.00 | + 41.00 |
| | |
| --- | --- |
| | RMC Switchgears bags sales order from Maharashtra State Electricity Distribution Company LTD. |
| | DELTACORP : After TN govt, karnataka govt plans to ban online gaming. |
Airtel explores new avenues; Invests in energy firm.
In an attempt to diversity businesses, the telecom major Bharti Airtel on Friday said it will acquire 5.2 per cent stake in solar power company Avaada MHBuldhana for Rs 4.55 crore in an all-cash deal.
A good space to explore.. 
Airtel might have chosen the right sector with the demand for renewable energy expected to remain strong. And they have identified a good firm, in its early stages. 
A subsidiary of Avaada Energy Private Limited (AEPL), Avaada MHBuldhana Private Limited is a newly-formed company. It is developing a captive generating solar power plant in Maharashtra expected to function by march 2021. A captive solar power plant refers to a solar power plant that has been implemented by a company for its own consumption.
Interestingly, it is the first independent power producer to cross 1 GW installed capacity milestone in India, according to a regulatory filing by Bharti Airtel.
Bottom line: The company has a portfolio of over 1 gigawatt solar and wind projects across the country and the stake might prove a good for Airtel.
After TN, Karnataka to ban online gambling.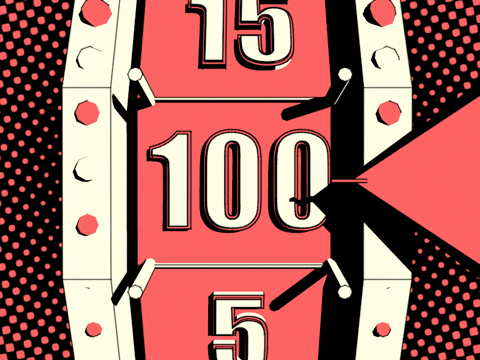 Amid mounting complaints over distress caused by online gambling, Karnataka is set to consider a ban of online gambling.
Following footsteps.. 
The reports came in a day after Tamil Nadu decided to ban online gambling games. 
"Common people have been troubled, youngsters are being misguided and families distressed. We have received complaints from parents as well, so we are trying to bring regulation laws regarding online games" - said the official statement. 
We are awaiting to see if it'll be a ban or a regulation. 
Bottom line: There are not many listed online gaming companies. Beware of those listed ones.
More focus on green energy; Petronet LNG this time.
The focus is clearly on Green energy now. With an objective of foraying into green energy and bio fuels, Petronet LNG signed a non-binding pact with Ministry of Petroleum & Natural Gas for setting up compressed bio gas (CBG) plants. 
The plan comes under Sustainable Alternative Towards Affordable Transportation (SATAT) initiative of the Government of India.
The scheme was launched in 2018 by the Govt of India and has set a target year of 2023-2024 to setup 5000 CBG plants. The target by 2020 is set at 250 CBG plants.
Bottom Line: Stock market is one this is and environment is another. We always welcome sustainable ideas!
CG Power, Tube Investments of India Ltd and lenders enter into binding agreements for restructuring of debt.