THE DAILY NEWSLETTER
Good morningEverybody, 2020 was a mess. But learn and market will rewarded you even at the hardest of times. We are optimistic aka bullish about the years ahead. New decade? Bring it on!
Invest for the long haul. Don't get too greedy and don't get too scared.
– Shelby M.C. Davis
| | | |
| --- | --- | --- |
| SENSEX | 47751.33 | + 5.11 |
| GOLD | 50,115.00 | - 20.00 |
| CRUDE OIL | 3,528.00 | + 10.00 |
| | |
| --- | --- |
| | BHEL bags orders valued at Rs.3,200 Crore for Hydro Projects including India's highest rating Kaplan Hydro Turbines |
| | The Ministry of Coal declares Jindal Power as a successful bidder for Gare Palma IV/1 Mine. |
Jubilant Foodworks To Buy Stake In Barbeque Nation.
Jubilant Foodworks are on the verge of diving into exploring different cuisines as they are set to buy stake in Barbeque Nation. 
Flavour Town 
Jubilant Foodworks has agreed to acquire a stake in Barbeque Nation Hospitality Ltd.  
This would be another lucrative addition to an already great portfolio that includes operation of Indian Domino's Pizza and Dunkin Donuts stores.
The food service company will acquire 10.76% in the casual dining restaurant chain.
Barbeque Nation owns and operates 138 restaurants in 73 cities in India and 7 abroad.  
Bottom line: The deal will help BBQ Nation Hospitality Ltd to repay its debts and also forage into new destinations. 
Government to enable digital ecosystem for 5 major ports.
The Government is implementing a major decision that would further strive towards its goal of achieving a 'Digital India' dream. 
Digital Ecosystem 
The Ministry of Ports, Shipping and Waterways has announced that the government will implement a Rs 320-crore project for five major ports in order to provide a digital port ecosystem. 
These ports are Mumbai, Chennai, Deendayal, Paradip and Kolkata. 
The five ports will be implemented with state of the art enterprise business system (EBS) and  a centralised web-based port community system (PCS). 
Bottomline A tidy move by the government.  
IDBI Bank close to selling 23% in insurance JV to Belgium's Ageas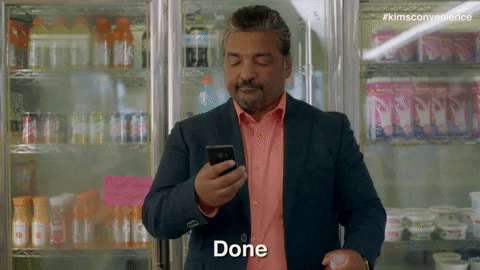 In a rush to raise capital and to lift the Reserve Bank of India's prompt corrective action framework, IDBI Bank is close to selling multiple shares. 
Selling Spree 
The Bank is said to be finalizing the deal to sell its 23% stake in IDBI Federal Life Insurance Co to Belgium's Ageas Insurance International. 
The deal will help Ageas raise its stake in the insurance joint venture to 49% from 26%.
Subsequently, IDBI is also looking to sell 4% of its stake in the JV to local partner Federal Bank. 
Bottomline: The sales would help the bank to generate the amount of money the required to augment the capital. 
Reliance Jio to Offer Free Voice Calls to Other Networks Again, Starting January 1. Jio brought a six-paise per minute charge for domestic voice calls to other networks in October last year.
MG Motor, TATA Power launch first Super fast EV charging station in Coimbatore.The initiative is part of MGs recent partnership with Tata Power for the deployment of 50 kW and 60 kW DC Superfast Charging Stations across India