THE DAILY NEWSLETTER
Good morning!😊 Another three day wait is over. Excited ? Sure we are! The race is back on !
Invest for the long haul. Don't get too greedy and don't get too scared.
- Shelby M.C. Davis
| | | |
| --- | --- | --- |
| GOLD | 47,763.00 | - 362.00 |
| NIFTY | 12,968.95 | − 18.05 |
| SENSEX | 44,149.72 | − 110.02 |
| CRUDE OIL | 3,325.00 | - 39.00 |
| | |
| --- | --- |
| | Mphasis Announces Quantum Computing Framework and Consulting Services. |
| | Reliance confirms buying stake in lingerie retailer Zivame |
Inching closer.. Modern claims 100% efficiency for COVID'19 vaccine !
US-based pharma company Moderna will apply for US and European emergency authorization of its COVID-19 vaccine, based on full results from a late-stage study showing its vaccine was 94.1% effective with no serious safety concerns. 
Finally, time to rejoice ?
The drug company also reported a 100% success rate in preventing severe Covid-19 cases. The filing sets Moderna's product up to be the second vaccine likely to receive US emergency use authorization after Pfizer-BioNTech's vaccine, which is 95% effective.
Of the 196 volunteers who contracted COVID-19 in the more than 30,000-person trial, 185 had received a placebo versus 11 who got the vaccine. The company reported 30 severe cases - all in the placebo group - which means the vaccine was 100% effective at preventing severe cases. 
Its distribution of Moderna vaccine is expected to be easier than Pfizer's because while it needs to be stored in a freezer, it does not require the ultra-cold temperature needed by Pfizer's vaccine.
Bottom line: The world is happy; now it's time to watch which countries will get a share of the vaccine!
Indian banks staring at capital decline : Moody's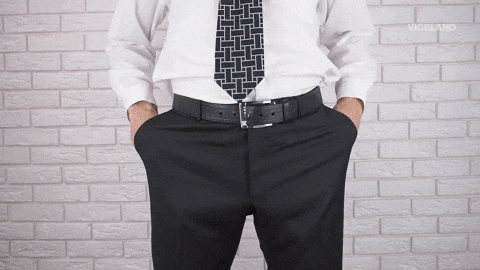 Yes, the vaccine is here. But things doesn't seem to be going well for Indian Banks as Moody's Investors Service warns of severe capital decline in Indians banks over the next 2 years.
Other details from the study..
The uncertain trajectory of asset quality is one of the biggest threats for emerging market banks, as operating conditions remain challenging amid the current COVID pandemic.
They also said that the 2021 outlook for banks in emerging markets is negative, while the outlook for insurers is stable.
As a reason for the decline, Moody's said that Non-performing loans (NPLs) will rise most for banks in India and Thailand because of the greater shock to their economies and historically poor performance of certain loan types.
In India, stress among non-bank financial institutions might also curtail their capacity to lend.
Bottom line: Quality financial institutions are neccessary to lead a bull run. Let's see who will outperform the markets !
GSK to locally produce new dental care brand in India.
GlaxoSmithKline Consumer Healthcare is looking at partnering with local manufacturers for its newly-launched Polident brand of specialized oral care products in the country. This is aligning with their plans to make India an export hub for the brand in neighbouring markets.
From strength to strength..
The company that sells brands such as Sensodyne, Eno, Crocin and Otrivin launched Polident, a denture care brand in India last month. The launch of the Polident denture fixative cream marks GSK's entry into the specialized denture care category. which is estimated at Rs12,500 crore globally. 
GSK Consumer Healthcare sells the product across markets such as Japan, China, Latin America etc.
Bottom line: A strong brand with new dreams. Investors, watch out!
HAL delivers biggest ever cryogenic propellant tank to ISRO.