THE DAILY NEWSLETTER
Good morning Folks!😊 So, it's another morning note full of reminders. The big bakery IPO closes today.. and it's the expiry day!
The individual investor should act consistently as an investor and not as a speculator.
– Ben Graham
| | | |
| --- | --- | --- |
| NIFTY | 13682.70 | + 114.80 |
| SENSEX | 46666.46 | + 403.29 |
| GOLD | 49,604.00 | + 161.00 |
| CRUDE OIL | 3,515.00 | + 25.00 |
| | |
| --- | --- |
| | NIIT and Unilever extend their partnership with a 3-year contract extension. NIIT is a global skills and talent development company and leading provider of managed training services. |
| | Hero MotoCorp to hike prices of all its vehicles by up to ₹1,500 from 1 Jan. |
Cabinet approves telecom spectrum auction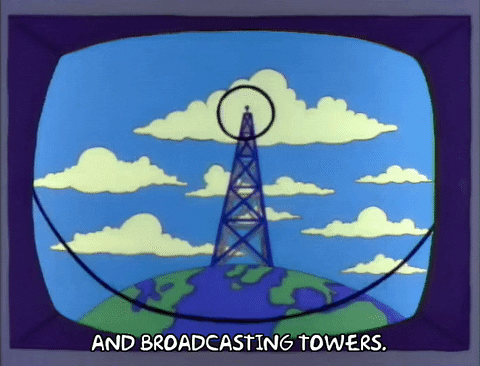 The Cabinet has approved the auction for telecom spectrum and it will take place in March 2021.
Spectrum For Sale 
The auction will be for spectrum in 700 MHz, 800 MHz, 900 MHz, 1800 MHz, 2100 MHz, 2300 MHz and 2500 MHz frequency bands and a total of 2251.25 MHz will be offered with total valuation of ₹3,92,332.70 crore. 
Spectrum will be offered for assignment for a validity period of 20 years. Successful bidders can either pay the entire amount upfront or certain amount upfront and the remaining in installments. 
In addition to the bid amount, successful bidders will also have to pay 3 percent of the Adjusted Gross Revenue (AGR). 
Bottom line: An opportunity for new players in the industry to start their own services.
Cabinet okays Rs 3,500 crore sugar export subsidy
In addition to approving the telecom spectrum auction, the cabinet has also approved for ₹3,500 cr subsidy for sugar farmers.
Subsidy for sugar farmers. 
In a bid to enable payment of dues of the sugarcane farmers, the government is facilitating the export of surplus sugar stock and will incur about Rs. 3,500 crore for the same. 
The subsidy will be credited directly to the farmer's account and stands to benefit upto 5 crore sugar farmers, as well as the five lakh workers employed in the sugar mills and related ancillary activities. 
The subsidy will be given on 60 lakh tonnes of sugar exports at the rate of ₹6,000 per tonne. 
Bottom line: This move will not only help the farmers but will also further boost the goal of Atmanirbhar Bharat.
CAMS to obtain registration as central record keeping agency for NPS
Computer Age Management Services Ltd has pretty much received their Christmas present. 
A distinction in the books
The firm has been made eligible for selection and further grant of registration as a Central Record Keeping Agency under the National Pension Scheme (NPS). 
The selection is subject to fulfilment of certain conditions, and the firm is right on track to meet these parameters in-order to obtain registration as a Central Record Keeping Agency. 
Jubilant FoodWorks Limited launched its Biryani brand, Ekdum!. It will offer the widest variety of biryanis from across India to choose from. The chefs at Ekdum! have brought together a selection of twenty different biryanis curated from various parts of India.