THE DAILY NEWSLETTER
Good morning😊 ladies and gentleman! All eyes are on one nation we are eagerly waiting for the results of the photo finish. But, our team dosen't have the luxury of staring at the result all day, do we? We had a newsletter to make and here you go! Have fun!
The stock market is a device for transferring money from the impatient to the patient.
-Warren Buffett
| | | |
| --- | --- | --- |
| NIFTY | 11,945 | +54.00 |
| SENSEX | 38901 | +273.00 |
| | | |
| --- | --- | --- |
| OIL | 42.99 | -1.08 |
| GOLD | 51050 | -448.00 |
| | |
| --- | --- |
| | HPCL: Announces share buyback worth Rs 2,500 crore. The board will buyback 10 crore shares or 6.56% of the total equity at Rs 250 per share. The buyback price is a 33.9% premium to Wednesday's closing price. |
| | Inox Leisure / PVR: Maharashtra Government allows Cinema halls / multiplexes to open with 50% of their seating capacity in areas outside the containement zone starting today. |
| | SRF: Board approves setting up of a second BOPP film line in Indore at a cost of Rs 424 crore. |
Trump vs Biden: Battle for the WH
Very few events capture the attention of the world like the US elections, and having a character like Donald Trump in the centre of it only adds to the entertainment.
The Election so far
The race has been tight. Biden leads Trump marginally in the overall Electoral vote tally. But a chunk of votes are yet to be counted and things could well and truly go right down to the wire. But amidst the election frenzy, Trump is being Trump.
Market in Dilemma
On another note, the market reels in confusion more than ever before. Investors are waiting to see how the scales will tip and betting markets have seen a huge shift in favour of Trump.
Bottom Line: The counting procces is bound to last for as long as the end of December, especially if any legal challenges are thrown in to the midst of it.
Paytm ties up with SBI Card to contactless credit cards.
In a historic move, Paytm has partnered with credit card company SBI Card to launch India's next generation credit cards.
What's all the fuss about?
This is the first of its kind contactless card, designed for making transactions much easier for customers at almost a touch away.
Cardholders will be able to block or unblock the card through a single click on both the Paytm app as well as the SBI Card app.
It offers the option to safeguard users against fraud by switching off the card for contactless payments or international transactions when not required.
For every transaction done on the card, there will be exciting cashbacks offered.
Customers can apply for the card through the Paytm app.
Onto uncharted lands
The move marks Paytm's ambition to emerge as a larger financial services player going beyond digital payments, foraying into lending, insurance, broking and mutual funds.
Bottom line: The new age of digital payments is around the corner, and there's reason to be excited.
Jubilant Life Science Enters into Strategic Partnership With Sofia Bioscience
Jubilant Life sciences have taken a huge step in delivering quality pharmaceutical service to society by joining hands with American Pharmaceutical brand Sofia Bioscience.
The partnership will strive towards development of state of the art APIs (just another name for ingredients), Allergy Therapy Products and Life Science Ingredients.
Bottom line: Stock of Jubilant Life Science is one of the rising ones in the market, and this move will further help boost its share.
Adani Gas to acquire three of Jay Madhok Energy's city gas licences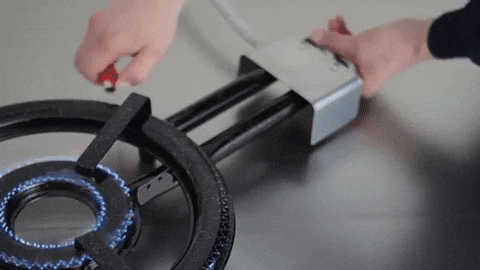 In another day of signing off deals and agreements, Adani Gas has completed the acquisition of three city gas licences owned by Jay Madhok Energy, namely Ludhiana, Jalandhar, and Kutch (East).
Gas Belongs to Adani
All three of the acquired geographical areas have high volumes potential in terms of demand.
Due to favorable surroundings, all the 3 GAs will offer early monetisation opportunities for AGL.
With the acquisition, Adani Gas now has a license for 22 such geographic areas. It has another 19 licenses in a joint venture with state-owned Indian Oil Corp (IOC).
The acquisition may still face some backlash from the Petroleum and Natural Gas Regulatory Board (PNGRB), who had earlier accused Jay Madhok Energy Pvt Ltd for defaulting on timelines and alleged irregularities in acquisition of the license.
Bottom line: It's Adani's world and we're all living in it.
Tata Motors: S&P Global Ratings cuts outlook to negative from stable on weaker-than-expected operating performance. It believes that weak CV sales will impact the overall profitability of Indian operations and that lower earnings will delay deleveraging.
Kalpataru Power Transmission: All approvals for the sale of Alipurduar Transmission have been received. The company expects to receive cash proceeds this month.
The rupee declined for the third time in the last four trading sessions on Wednesday, ending at 74.76 against the U.S. Dollar, as compared to Tuesday's close of 74.41.