THE DAILY NEWSLETTER
A very good morning indeed! As the UK grandma got the first dose of Pfizer vaccine, we are all waiting for the end of the tunnel to see the bright light of normalcy. 🤩
The four most dangerous words in investing are: 'this time it's different.
– By Sir John Templeton
| | | |
| --- | --- | --- |
| NIFTY | 13393.00 | + 37.20 |
| SENSEX | 45,608.51 | + 181.54 |
| GOLD | 50,063.00 | + 117.00 |
| | | |
| --- | --- | --- |
| CRUDE OIL | 3,374.00 | - 52.00 |
| | |
| --- | --- |
| | TVS Srichakra to invest Rs 1,000 cr to expand manufacturing capacity. |
| | Indian Bank raises ₹1,048 cr through issue of bonds on private placement basis. |
Tata, Mistry spar over a $13 billion valuation difference
If Amazon vs Future Group wasn't enough entertainment, the four year old feud between Tata Group and Mistry have come to yet another war of words. 
A Difference of Valuation. 
This time the issue is valuation. Both firms are fighting over what they feel is a fair price for the 18.4% stake of Tata Sons Pvt Ltd. owned by the Mistry Family. 
Tata's valuation threatens to stretch the battle further at a time when the indebted SP Group is desperately seeking funds for its own cash-strapped businesses.
Mistry's Shapoorji Pallonji Group had made a truce offer to swap its Tata Sons stake for shares worth $24 billion in the listed Tata firms.
On the other hand, sensing SP group's debt problems, Tata Group had offered to buy out the entire stock if Mistry's needed the money. 
Bottom line: Both firms have their very own problems with the impending pandemic, and the longer the dispute continues in court, the harder it'll be on both parties. 
Jio to Launch 5G Service in 2021
2021 might lay witness to Reliance Jio upping their game as Mukesh Ambani reveals plan to launch 5G service. 
5G on Indian Streets. 
Business tycoon and owner of Reliance Jio, Mukesh Ambani has revealed Jio's plans to launch 5G service in India. The service will be rolled out by the second half of 2021 and would be a testimony to the government's Atmanirbhar Bharat policy.
Jio has been working on 5G for quite some time now and is in close cooperation with companies including Samsung and Qualcomm. 
Apart from 5G, Jio is working with Google to launch its entry-level 4G Android smartphone. 
Dominating on all fronts. 
The arrival of Jio 5G service would help boost the existing and new developments of Jio Platforms. It will also give an edge to the telco that is already the biggest in the Indian telecom sector, with a market share of over 35 percent. 
Bottom line:  Time and again Mukesh Ambani proves why he's on top of the market chain. 
Change of Personnel For Vi at the Top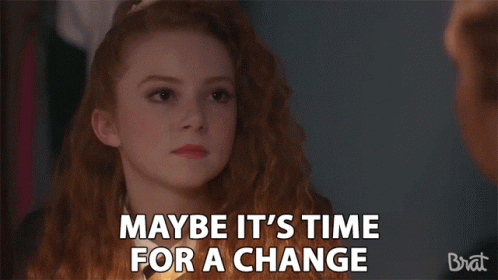 Faced with shrinking customer base and mounting debts, Vodafone Idea (Vi) has made some changes at the top to steer the firm through rough waters.
Much needed changes? 
Vodafone Idea Ltd (Vi) has effected a string of changes at the top executive level, with marketing director Avneesh Khosla promoted as the chief marketing officer.
The move comes after VI's chief digital transformation and brand officer Kavita Nair resigned from her post.
Bottom line:  A change of personnel might just be what Vi needs to change their fortunes around.
ICICI Bank to be designated bank for all financial transactions under National Health Mission in West Bengal.
Govt invites fresh bids for strategic sale of helicopter services provider Pawan Hans along with transfer of management control.