THE DAILY NEWSLETTER
Good morning!.😊 and welcome to another edition! There has been some positive developments around the Indian vaccine circles and it is indeed a matter of hiuge pride! Fingers are crossed still, but we are getting closer everyday.
Everyone has the brainpower to follow the stock market. If you made it through fifth-grade math, you can do it.
- Peter Lynch
| | | |
| --- | --- | --- |
| NIFTY | 12,926.45 | + 67.40 |
| SENSEX | 44,077.15 | + 194.90 |
| CRUDE OIL | 3,192.00 | + 63.00 |
| | |
| --- | --- |
| | Coal India Ltd said on Monday it would invest ₹5,650 crores ($763 million) by March 2024 to build 14 solar projects to help power its mining operations and cut costs. |
| | Exide Industries Limited raises stake in Exide Leclanche Energy Pvt Ltd to 80.15%. |
| | Biocon to acquire 26% stake in Hinduja Renewables for Rs 5.91 crore. |
| | UN extends the contract of Trigyn Technologies Inc for providing IT staffing support service to the Office of Information and Communication Technology (OICT). |
Airtel & Vedantu Takes Education to TV screens
In a bid to make quality education accessible to students across India, Airtel Digital TV has partnered with Vedantu, which offers live online learning, to air their classes on Airtel's DTH platform. 
Masterclasses on TV screens 
The Vedantu Masterclasses DTH channels will be aired on Airtel Digital TV at Rs 4 per day. It will offer interactive learnings to Classes from 6 to 12 graders. 
The classes will be delivered by faculty that includes graduates from IIT and AIIMS with proven track records in teaching.
The New Normal 
The current world predicament has turned TV screens from just entertainment to a platform for education and learning. Online classes have made it easier for students to learn in an environment that suits them the best. 
Bottom line: The move will definitely benefit a large number of students especially in the rural areas by delivering education safely on these hard times. 
Oxford Vaccine Hits the Mark.
Following Pfizer/BioNTech & Moderna, Oxford - Aztrazeneca is the next in line to clock a 90% effective covid vaccine. 
The Oxford Vaccine 
Results from the final trial of the Covid vaccine developed in the UK by Oxford University and AstraZeneca show great promise as it hits the 90 mark. 
The Oxford Vaccine packs some big advantages as the vaccine is fridge-stable, thus can be easily transported and used anywhere in the world. It is also substantially cheaper than the other vaccines in development. 
What does this mean for India? 
The signs are very good and it looks like India will receive their first batch of vaccine as early as January-February of next year. The first batch will be only available for  frontline workers like doctors, nurses and municipal staff. 
This will be possible as India plans to give Serum Institute of India (SII) emergency use approval for the Oxford-AstraZeneca vaccine candidate soon after it gets similar approval in the UK. 
Bottom line: A vaccine is coming whether it's from America or the UK. 
Corporates in Banking a Bad Idea.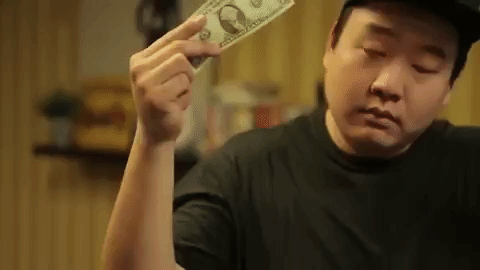 RBI's latest proposal to let corporates in banking hasn't gone down all too well with many of the seasoned veterans in the sector.




A Proposal of Implications 




The proposal allows corporates to float banks, permit promoters to hold on to higher stakes, and grant approval to allow large NBFCs to convert into banks.




Many leading names of the banking sector namely, Former Reserve Bank of India's (RBI) governor Raghuram Rajan and deputy governor Viral Acharya believe giving corporates the green signal to banking would be a bad idea. 




The biggest question the two banking experts raised was, "How can the bank make good loans when it is owned by the borrower?" 




A Blunder in the making? 




They pointed out how giving the reins to corporates will make it folds easier for industrial houses to seek financing. Such a move would also benefit the banks which already hold large initial capital at its whim thus gaining an undue advantage. 




The two also said that many technical proposals by the RBI are worth adopting but it's main recommendation of allowing corporates into the world of banking is best left on the shelf. 




Given India's weak corporate governance (think Nirav Modi & Vijay Malliya) welcoming corporate into the world of banking would very much backfire. 


Bottom Line: What is it lately with India sucking up to the corporates? The way its going, PSBs will soon join airports on the privatized list. 

Solar tariffs plunge by 15%, set a record low at Rs 2.00 per unit as foreign and Indian companies bid aggressively in Monday's auction by the Solar Energy Corp of India.
AU Small Finance Bank sells 4.46% stake in Aavas Financiers for ₹530 crore