THE DAILY NEWSLETTER
Good morning!😊 What a confusing close to the market yesterday! And now you gotta wait for three days for the action to resume. Learn, rest and learn!
It's far better to buy a wonderful company at a fair price than a fair company at a wonderful price.
- Charlie Munger
| | | |
| --- | --- | --- |
| CRUDE OIL | 3,357.00 | + 33.00 |
| | | |
| --- | --- | --- |
| GOLD | 48,106.00 | - 411.00 |
| NIFTY | 12,968.95 | − 18.05 |
| SENSEX | 44,149.72 | − 110.02 |
| | |
| --- | --- |
| | Vodafone Idea partners edtech, healthcare firms to generate revenue. |
| | Southern Petrochemical Industries Corporation Ltd, ties up with farmer network to open first Model Fertiliser Retail Shop |
| | ICICI Lombard gets IRDAI approval to acquire Bharti AXA General Insurance. |
Google Joins The Jio Bandwagon.
India's gross domestic product (GDP) contracted by 7.5% in the July-September quarter, which is not as bad as the 8.6% contraction predicted by our central bank and way less than the double-digit shrinkage prediction by global analysts. 
Optimism, finally! 
With two successive quarters of shrinking output, officially, we were in a technical recession during the first half of the fiscal year. However, with the kind of recovery we are witnessing in our economy, hopes have strengthened that our economy will exit its contraction mode in the current quarter.
Consumer demand has been observed to be showing signs of revival in recent months. Supply chains, have been restored to a large extent
Order books in the manufacturing and service sectors have also made for optimism that the third quarter might mark an end to the recession. 
Bottom line: Yes! Good news, but not to get too excited. Without demand, no matter if we have enough supplies. It's again a matter of 'wait and watch'!
Adani tops DHFL bid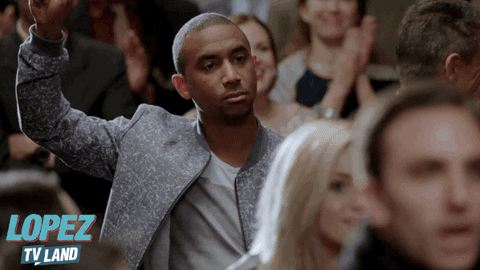 Billionaire Gautam Adani's bid for collapsed housing lender, DHFL comes out on top over the other bidders with a total bid of Rs. 33,000 crore. 
The controversial bidding. 
Adani's bid, which beat the offer from US-based Oaktree allegedly missed the deadline. 
Four entities - Adani Group, Piramal Group, US-based asset management company Oaktree Capital Management and SC Lowy - submitted bids for DHFL in October.
But lenders, who are getting DHFL auctioned to recover unpaid loans, wanted the bidders to revise their bids as original offers were low.
Adani Group, which had initially bid only for DHFL's wholesale and Slum Rehabilitation Authority (SRA) portfolio, in the revised offer in the revised offer submitted on November 17 bid for the entire book, offering a total of Rs 30,000 crore plus interest of Rs 3,000 crore.
Amid all the allegations, Adani Group denies the allegation saying it followed due process and the "cartel" wants to prevent value maximisation.
Bottom line: Allegations or not, money matters in the end. Will Adani add another empire to it's portfolio?
TATA POWER RAISES Rs. 1000 crore
Tata Power, on Friday said it has raised Rs 1,000 crore through issuance of non-convertible debentures (NCDs).
The debentures would be listed on Wholesale Debt Market segment of BSE and have fixed rate with annual coupon payment.
Delay in payment of interest/principal amount for a period of more than three months from the due date or default in payment of interest/principal will trigger an event of default and levy of additional interest. Well, might sound tough. But TATA being the group they are, this may only boost their confidence and help them in the path of recovery!
Bottom line: At a time when any financial boost would boost their morale, the move is positive for the firm.
Hero MotoCorp appoints global mobility expert Michael Clark, as Chief Operating Officer.
Burger King India sets ₹59-60 price band for ₹810 crore IPO